5% Nutrition Joint Defender 200caps
Regular price
Sale price
€29,99
Unit price
per
Regular price
Sale price
€29,99
Unit price
per
Same day dispatch when you order before 3pm
95% Next day delivery rate
Order by 3pm for same day dispatch!
DESCRIPTION

5% NUTRITION JOINT DEFENDER - 200 CAPS

You hit the weights brutally hard every work out and you pride yourself on never missing a workout. That's dedication. Over time, that kind of dedication can take a toll on your joints. If you want to keep making progress, you have to take care of your joints but you don't want to depend on just any joint formula, you want one as hardcore as you are - 5% Nutrition Joint Defender by Rich Piana 5% Nutrition!

With ingredients like Cat's Claw Joint Defender can ease pain and promote joint health. There's also Type II Collagen, Glucosamine, Chondroitin, and MSM, to support joint repair. Improved joint health is a key part of your recovery. After all, your joints need to be ready to go, just like your mind and muscles.
Joint Repair Complex

D-Glucosamine, Chondroitin Sulfate, and MSM are three common joint support ingredients that work together to help overall joint health.

KollaGen II-xs Collagen Type II - This ingredient is effectively dosed at 2 grams, one of the biggest doses you will find. Collagen is a component of joint cartilage that, when used as a supplement, can improve joint health.

L-Proline - This is a non-essential amino acid that's a component of collagen and therefore plays an important role in joint health and function.

Hyaluronic Acid - Joint Defender utilizes an effective dose of this ingredient which is a component of the synovial fluid that surrounds and lubricates the joints. This is common in skin care products when it should be more common in joint health products.

Cats Claw Powder - This is a popular herb with an extended history of traditional use for various ailments such as joint health, digestive problems and whole body vascular health.

Turmeric (Curcuma longa) - Curcumin is being recognized and used worldwide in many different forms for multiple potential health benefits including joint health.

Bioperine Black Pepper Extract is a popular absorption enhancing ingredient which supports improved absorption of the nutrients in 5% Nutrition Joint Defender.

Rich Piana 5% Nutrition Joint Defender capsules of 5% Nutrition content

Content: 200 capsules
serving Size: 8 capsules
Servings per pack: 25
Amount per serving % DV *
D-glucosamine sulfate potassium (without shellfish) 1,500 mg *
Methylsulfonylmethane (MSM) 1,000 mg *
Type II collagen 65% (from chicken star cartilage (KollaGen II-xs ™)) 1,000 mg *
Chondroitin sulfate 500 mg *
L-proline 300 mg *
L-lysine (as L-lysine hydrochloride) 200 mg *
Hyaluronic acid (from chicken star cartilage, sodium hyaluranate 125 mg *
Cat's Claw Powder (Uncaria tomentosa) (bark) 50 mg *
Turmeric extract (95% curcuminoid) (Curcuma longa) (bark) 25 mg * Black pepper extract (Piper nigrum) (fruit) (Biopenne) 5 mg *

* Daily value not established

Other ingredients:
Gelatin, microcrystalline cellulose, rice flour, silicon dioxide, magnesium stearate
SHIPPING & RETURNS

DELIVERY TIMES AND CHARGES

Republic of Ireland 

FREE on orders over €60 and €6 for orders under €60.

Next Working day delivery on all orders placed before 2pm Monday – Thursday*

DPD Couriers

If the order is made before 2pm on a weekday your order will be dispatched that day and delivered on the next working day* 
If there is nobody at the address to sign for the package, the driver will leave a leaflet telling you how to contact them to arrange redelivery.


Please leave a comment when checking out if you would like the courier to leave your parcel somewhere at your address eg in your porch/ bin or with a neighbour.


* DPD deliver 99% of parcels on the next working day
SUBSCRIBE & SAVE

Subscribe & Save

Choose Your Plan:

Select your preferred product and choose the frequency of your delivery. Options range from weekly to bi-monthly, ensuring you get what you need, when you need it.

Customise Your Schedule:

Adjust delivery dates to fit your schedule. Skip, pause, or add additional products to your subscription at any time, directly from your account dashboard.

Save with Every Delivery:

Enjoy a discount on each order with your subscription. The more you subscribe, the more you save!

Cancel Anytime:

No commitments, no hassle. You can cancel your subscription at any time with just a few clicks – no questions asked.

Never Run Out:

Ensure a steady supply of your favourite products without the worry of reordering. We'll take care of the rest, making sure you're always stocked up.

Easy Management:

Manage your subscription easily through your account. View upcoming deliveries, change your products, and update your preferences all in one place.

Reminder Emails:

Stay informed with reminder emails before each delivery. This gives you the flexibility to make any last-minute changes to your order.
View full details
OUR VISION:
At Supplements Direct, our vision is to empower individuals on their journey to optimal health and wellness. We believe in the transformative power of quality nutrition and supplements, and strive to be a trusted partner in your fitness and health journey.
Our commitment is to provide a comprehensive range of top-tier supplements and nutritional products, catering to diverse health needs and fitness goals. We aim to inspire, educate, and equip our community with the best resources to achieve a healthier, more balanced lifestyle.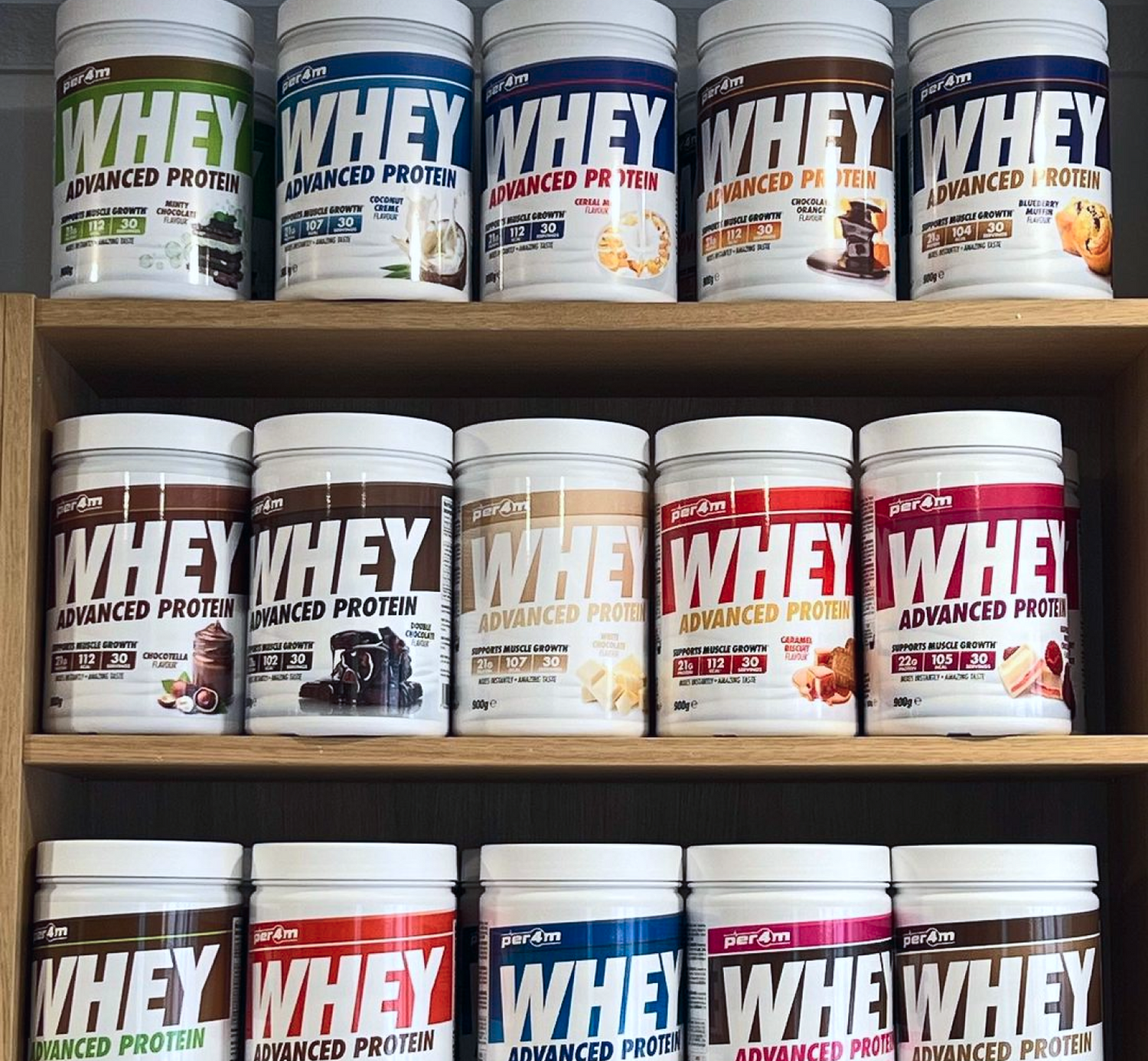 ALL YOUR FAVOURITE PRODUCTS UNDER ONE ROOF
Our vision is to bring you an extensive collection of your favourite products, all under one roof. From high-quality protein powders to essential vitamins, and everything in between, our range is carefully curated to include the best brands in the supplement industry.
Whether you're a fitness enthusiast, a weekend warrior, or anyone in between, our diverse selection ensures you'll find exactly what you need to support your health goals. Shop with us and experience the convenience of having all your supplement needs met in one place. We even offer subscription to save you the hassle of running out of products!
ORDER BY 3PM FOR SAME DAY DISPATCH!